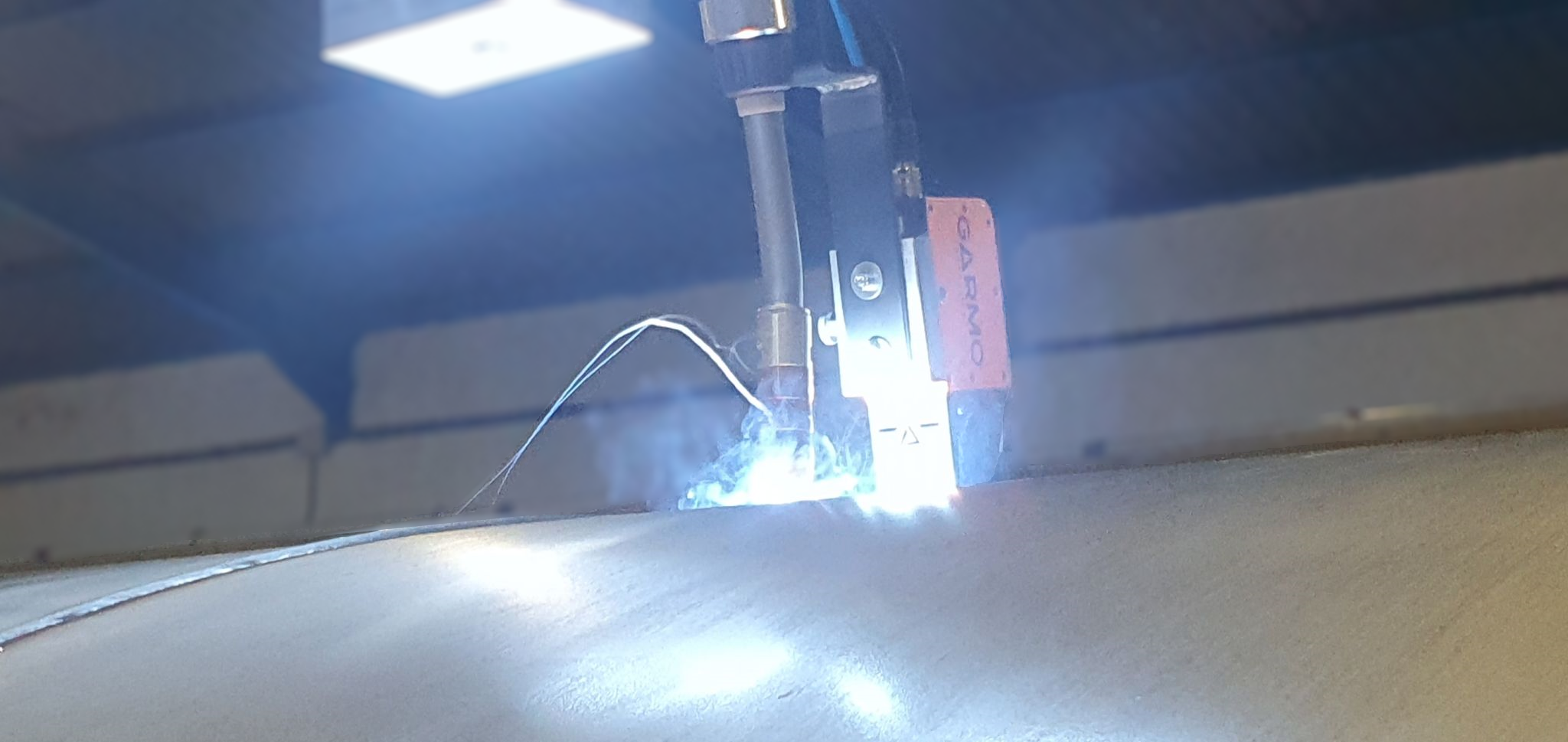 Futura Automation announces North American partnership with Garmo Instruments of Spain
Futura Automation is an automation equipment Representative and an automation and robotics Solutions Provider to manufacturers.  We provide integrated automation solutions, design, project management, programming, testing and commissioning on for our Represented products across North America. Futura Automation has business development / project management partners in SoCal (Los Angeles), San Francisco Bay Area, Pacific Northwest (Portland and Seattle), Southwest (Phoenix), Rocky Mountains (Denver), the Midwest (KC), East Coast, Queretaro and Guadalajara, Mexico.  We have a team of field service and design engineers across the country to support our projects. Here are the details on Garmo:
GarLine – seam vision & tracking solutions for automated welding
We manufacture seam tracking laser sensors for automated welding. Our GarLine sensors and SHARPtrack welding system will be interesting to you for getting the most of autonomous welding and dispensing, boosting productivity, enhancing consistency and quality and obtaining a pristine perceived value in the end product.
We want to cooperate with you in your autonomous / robotic welding and dispensing projects!
Our GarLine sensors are:
USER-FRIENDLY: an easy to use integrated sensor web interface. Configure seam and welding parameters with no effort and without any additional computers nor other devices.
EASY TO INSTALL: we offer a plug&play seam tracking solution. For a complete sensor-welding system integration only a PoE switch and a single cat6e (rj45) cable are required.
ROBUST AND COMPACT: the sensor successfully performs in a 0ºC / 70ºC working range, with the IP67 insulation grade, smart electronics and compact enough to fit in the palm of the hand.
VISIT THE GARMO INSTRUMENT WEBSITE
GARLINE COMPATIBILITIES
Garmo Instruments Seam Finding for Cobots allows for an operator to set up a welding project by manually moving the cobot welding tool to the start point and the end point on a seam. The Garmo sensor will do the rest and will find and track the seam sending location coordinates automatically back to the robot controller at high speed (milliseconds)
GarLine C is completely integrated with Universal Robots cobots (with certified URCap). Welding operators can program the cobot for the Garmo tracked welding task directlry through the UR pendant:
https://www.youtube.com/watch?v=UbYHyVo4B_M
Garmo Instruments are unique for Hard-Automation with our offering of a PLC compatible sensor interface so that all setup for a PLC drive project such as Column and Boom can be done through an appropriate PLC. Siemens and Rockwell are supported. Garmo PLC is intended for integration with hard-automation welding systems operated by PLCs (like slides, column & boom, rotary systems, etc.) We have pre-designed an application tool based on the Panasonic PLC, for your convenience.
This is an example of a success story using Garmo PLC for Keg Welding:
GarLine R is integrated on industrial welding robots like Fanuc (CRX cobots and R robots), ABB, Kuka, Yaskawa, Kawasaki, Panasonic or Nachi
Garmo Instruments for Robots provide seam finding, seam tracking and high speed location coordinates to a range of robot controllers
Seam Finding functions:
And Seam Tracking functions:
GARMO SYSTEMS
All-in-one, customizable & easy welding kit.
Please find more benefits of using GarLine sensors and SHARPtrack in the brochures attached, our website or LinkedIn. Also, find out more interesting videos of success cases and features of GarLine sensors on our Youtube and Vimeo Channel.
We're looking forward to collaborating with you. Don't hesitate to get in touch with us for any inquiries or for further information.
Futura Automation
10407 E Rosemary Lane
Scottsdale, AZ 85255 USA