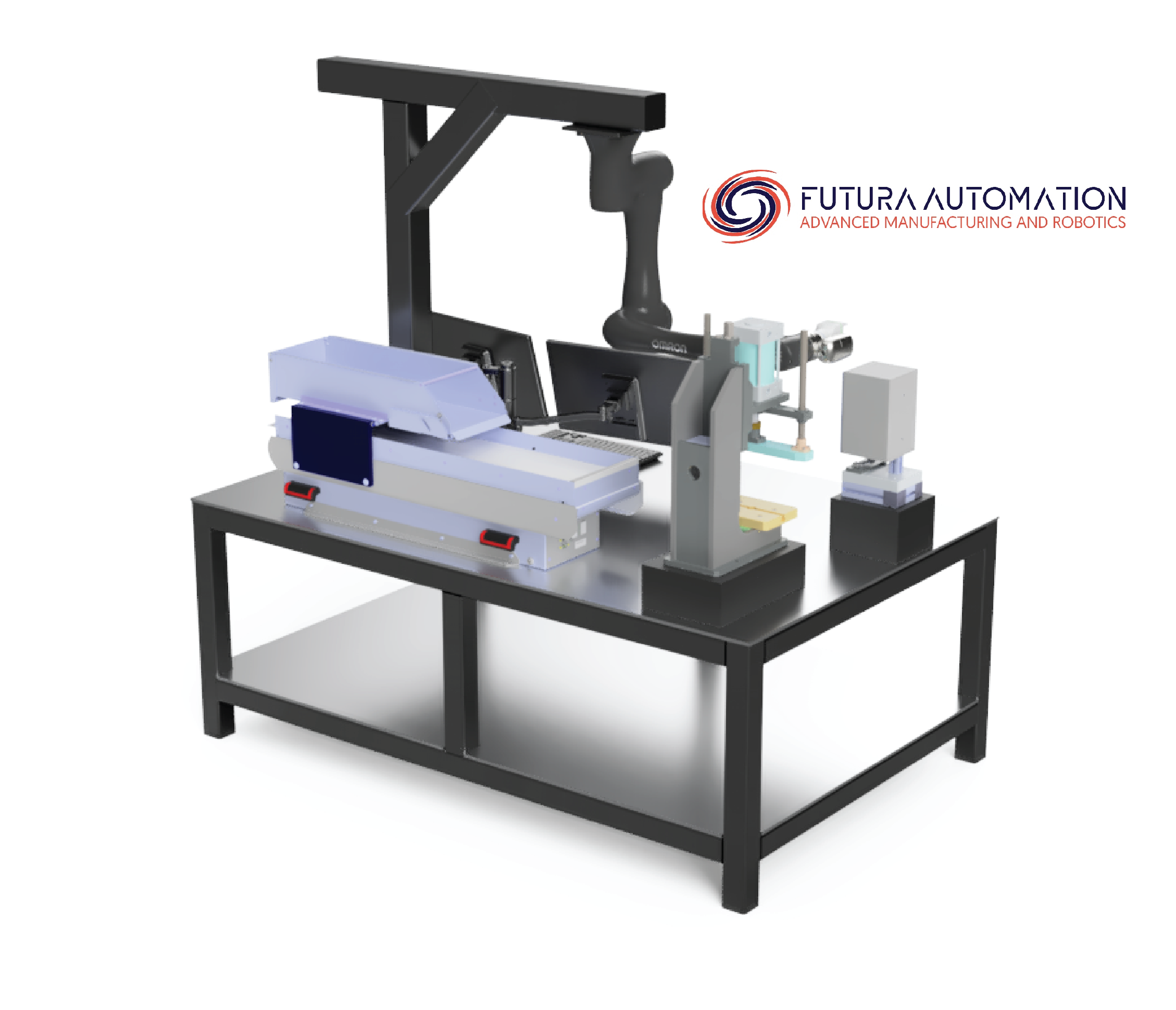 This week's Simple Solutions features
Flexible Feed Automation Systems
Why Use a Flexible Feeder?
Flexible feeding is the logical alternative to belt, bin or bowl feeding for automated assembly or packaging. Belt feeding utilizes a motorized conveyor belt to move product through a packing cell. The product can be on the belt in any orientation, its position and orientation are evaluated by a machine vision system with position coordinates transferred to a robot controller. From there a robot picks the product from the belt and places it into a package or work-holding fixture for further processing.
Advantages of automating your Flexible Feeding System: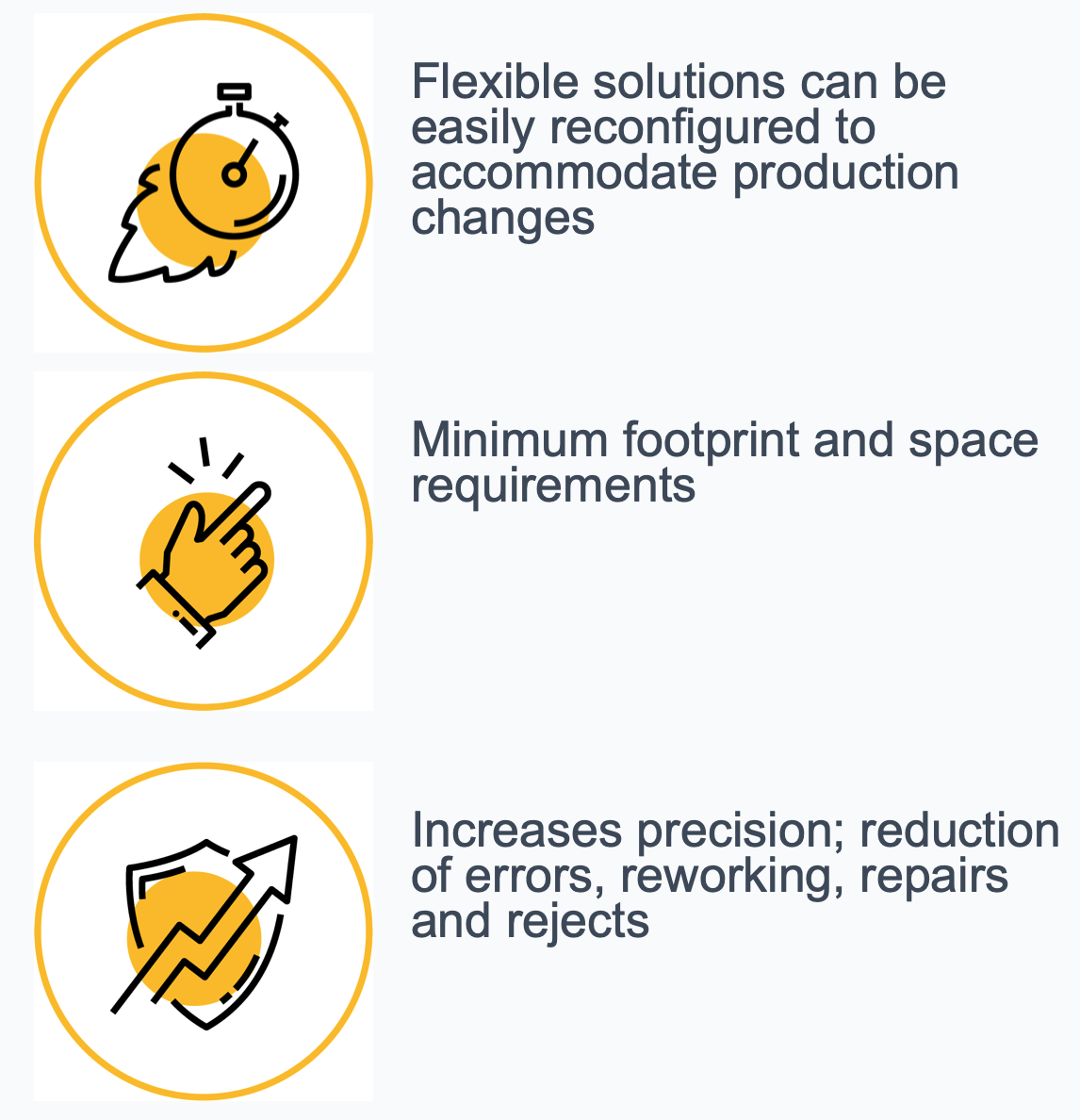 Interested in learning more about Flexible Part Feeding?
Learn more, courtesy of the Academic Abstract:
Advances in machine vision for flexible feeding of assembly parts
Featured partners – Flexible Feeding Systems
FlexFactory
Variability plus economy. The new Flexfeeder X.
Smart, flexible, worthwhile. FlexFactory feeding technology a sustainable investment for the future. As a complete system, the flexfeeder integrates feeding plus camera plus software. It combines safe processes, maximum part possibilities, fast availability and outstanding performance. Training for the commissioning of all flexfeeder systems takes only 1.5 days and can be carried out on site if desired.
COGNEX
Machine Vision Deep Learning
VisionPro Deep Learning is the best-in-class deep learning-based image analysis software designed for factory automation. Its field-tested algorithms are optimized specifically for machine vision, with a graphical user interface that simplifies neural network training without compromising performance. VisionPro Deep Learning solves complex applications that are too challenging for traditional machine vision alone, while providing a consistency and speed that aren't possible with human inspection.
OnRobot
Robot hand with fingertip sensation for the win
OnRobot Case Study: Packaging Delicate Herbs at Rosborg Greenhouse in Denmark. One of the latest investments in automation is a flexible packaging line featuring a cobot from Universal Robots, fitted with an RG6 gripper from OnRobot. The two "fingers" of the robot gripper have built-in intelligence and advanced technology that mimics the way humans instinctively use our sense of touch when we grasp things and move them…
Futura Automation Feature: Flexible Feeder Automation Case Study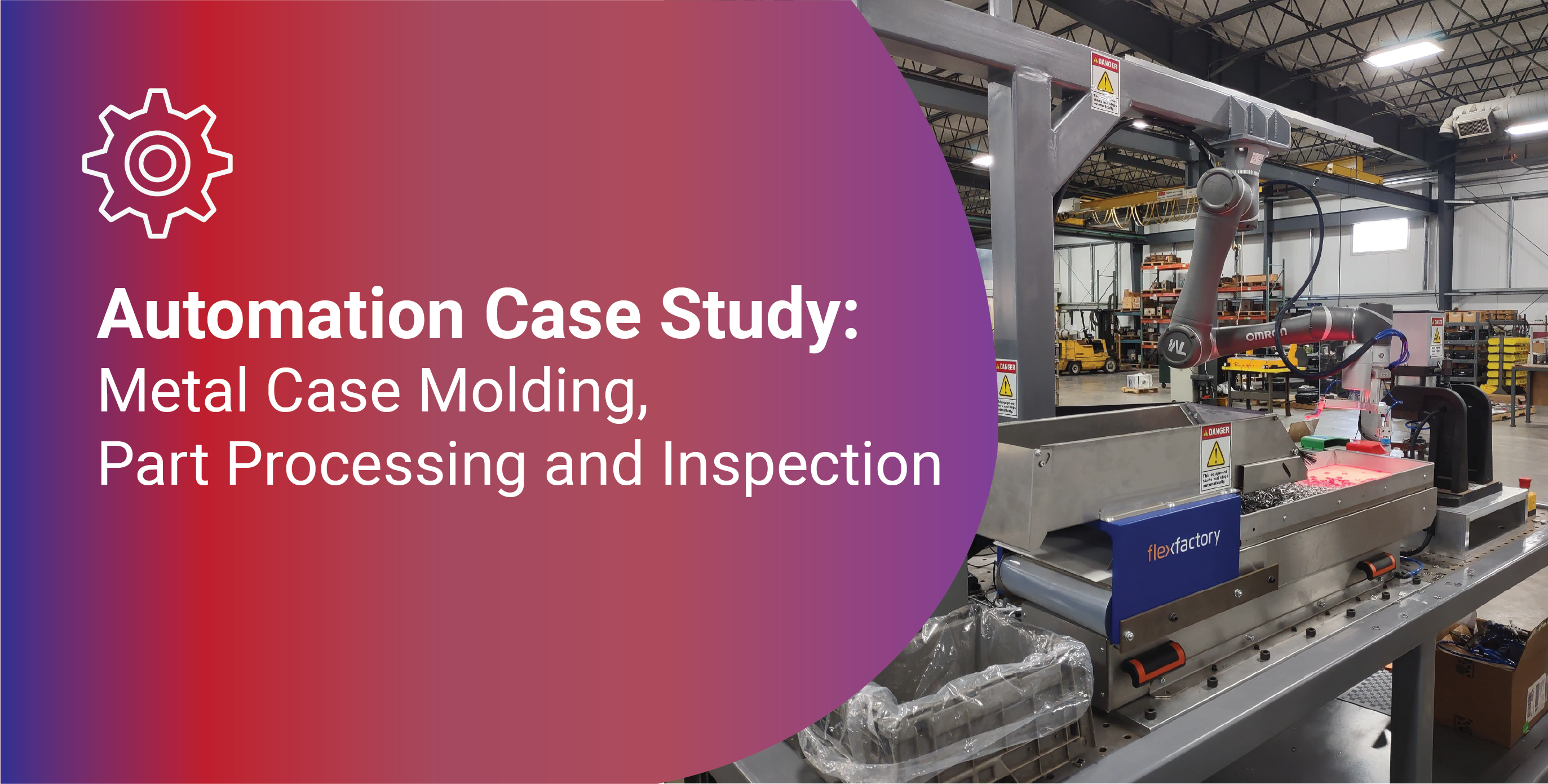 Automation Case Study
Metal Case Molding, Parts Processing and Inspection
Due to shortage of skilled labor in the wake of the boomer crunch, a precision molded metal parts manufacturer partnered with Doug Wickstrom of Trade Lake Automation for a simple solution to increase run time with a flexible feeder system by Flexfactory, with a cobot and machine vision program. Futura Automation has subsequently partnered with Trade Lake Automation to provide an ever increasing number of simple solutions for automation. Click below to read the full case study and view project videos!