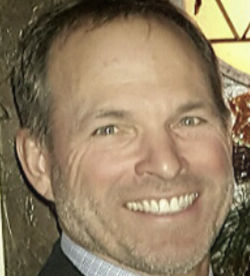 Futura Automation is pleased for Mr. Don Nedved to join our Consulting Partner team from his office in Lenexa, Kansas in the Kansas City area.  Mr. Nedved will support clients in the central region of the USA which includes Kansas, Missouri and Arkansas.
Mr. Nedved's passion is solving problems in the industrial automation arena, and over the course of 30+ years in the industrial hardware and software spaces, he has been successful working on and managing multi-million dollar projects, finding bold and profitable new applications for existing  processing and manufacturing methods and technologies, and maximizing resources and effectiveness in the most challenging situations.  His work has resulted in "Continuous Improvement" and "Lean Manufacturing" advances for his clients.
As a controls engineer, Don honed his skills for programming Rockwell, Modicon and Siemens PLC's and HMI's at large system integrators like Bachelor Controls and Genesys Automation.  Don has robot programming experience in the automotive assembly process, optimizing robot work path and tooling for cycle time improvement.  Don also has experience specifying, programming, and configuring process hardware in the most challenging applications including machine vision and sensors.
Don works with our clients to understand their KPI and ROI goals and can help integrate factory floor generated production data with customer ERP systems fulfilling the vision of Industry 4.0.
Futura Automation, based in Scottsdale, AZ, is a Manufacturer's Rep and manufacturing consulting firm focused on "Industry 4.0" and the automation needs of advanced manufacturing, automated assembly and robotic integration solutions. The team at Futura Automation averages 20+ years' experience in industrial automation and robotic systems.  F-A now has offices and representation in Arizona, Southern California, Illinois, Indiana, Minnesota, Ohio, Oregon, Utah, Washington and Wisconsin in the USA and in Queretaro, Mexico.  Futura is well positioned in the highest growth industries in North America. 
"Futura Automation offers innovative solutions for many of the needs of robot and automation customers with our team expertise applied to the breadth and depth of our product and service offerings.  We provide competitive solutions to tough manufacturing problems", says President Brian McMorris.  "We look forward to the expertise and relationships Mr. Nedved can share with us.  He will be a great addition to our team helping bring "Industry 4.0" benefits to our clients in the American central region."
We welcome Don to our team and look forward to years of partnership with our customers.