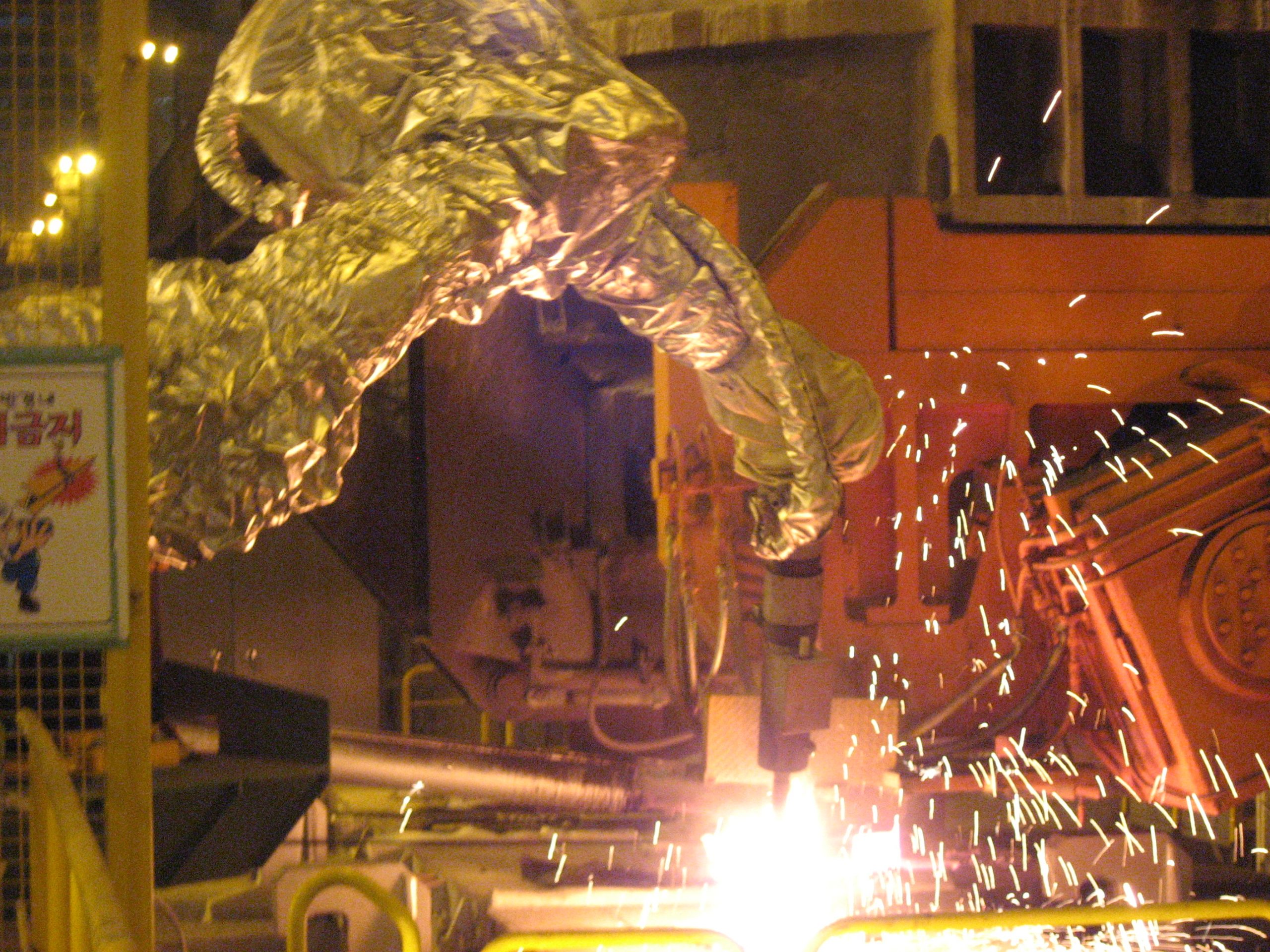 Futura-Automation.com of Scottsdale, Arizona, USA has exclusively partnered in North America with Robot Protection Systems (RPS) GmbH of Tutzing, Germany.  RPS has led in the specification, design and manufacture of protective covers, turnbuckles and windows for robotic and other industrial applications.  Futura Automation and RPS are able to provide robot protection solutions for welding, painting, finishing, handling, assembly and other applications in Automotive, Aerospace, Forging, Foundries, Medical, Food and in very hot, very cold (industrial freezers), dirty or pristine sterile indoor and outdoor environments.
A robot protection project starts with an RFQ from a customer that includes the application, temperatures, wash down requirements, if any, and exposure to chemicals or other materials.  The RFQ also includes the robot model name and number and any special end of arm tooling (EOAT) or cabling requirements that must be considered when creating the protective package.  
DEVELOPMENT
The development work for designing protective cladding for a robot or automation machine takes place in RPS by excellently trained technicians.  RPS will remain in close contact with the customer over the entire development period in order to propose and make changes to improve the end result and optimize customer benefit.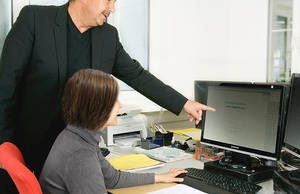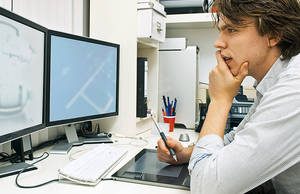 CONSTRUCTION
After development and design, the RPS protective covers go into construction.  If a new design, prototypes are created. Only once proven, and after the system has passed all test runs and quality tests, the new design will go into production. In this phase, too, there is constant contact with RPS customers in order to address possible changes to the product design and to adapt or convert the covers accordingly.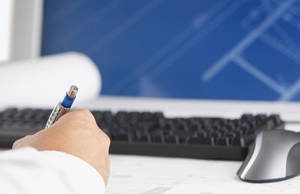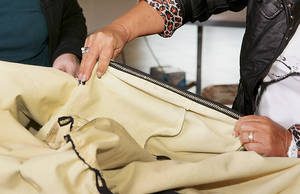 MANUFACTURING
The technical execution takes places in RPS's manufacturing division.  The qualified and specialized production team is regularly factory-trained to continuously improve their skills. The whole production process is monitored to meet RPS's customer's quality requirements.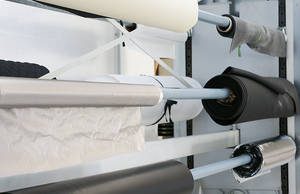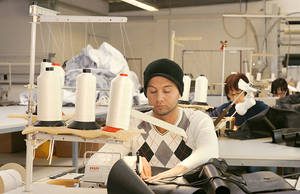 SOLUTIONS
With the support  and cooperation of robot companies RPS has developed designs for many of the models of the primary suppliers in the robot industry, including: Fanuc Robotics, Kuka, Kawasaki, Staubli and ABB Robotics. These demanding manufacturers have relied on RSP to provide their equipment with a wide range of durable, effective coverings of the highest quality.  RPS is focused on understanding the needs of our customers, their industries and specific applications. RPS and Futura Automation are committed to delivering the highest quality robot protective cover solutions in a timely and cost effective fashion.
AUTOMATED PAINTING
Our protective covers for robots used in paint applications are characterized by a high ability of binding the over-spray. We offer a variety of materials for your special requirements.
RPS covers numerous styles of equipment in paint facilities worldwide

RPS partners with all robotic manufacturers to develop protective covers




for new and existing equipment

Powder Coat/1K & 2K
Solvent-based and Waterborne

Lint-free

Tear-resistant

Heat resistant up to 170 °C / 338 F

Anti-static and flame retardant materials available

Quick replacement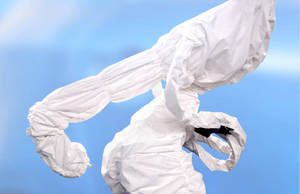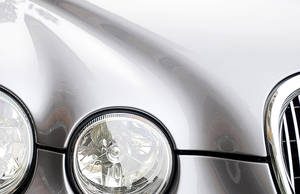 WELDING GUNS – GRIPPERS
RPS protective covers for robots in the field of welding guns and grippers are extremely flexible and have a long service life. Thanks to the special adaptation, the covers offer protection for all types of robotic welding and in all applications
High flexibility
Long lifetime
Special customization available
Protection for all application areas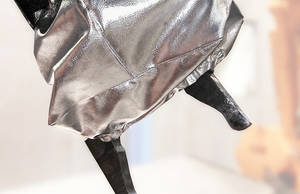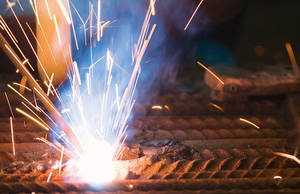 SANDBLASTING
RPS protective covers for robots used in sandblasting applications are manufactured out of special, high-performance rubber. All seams are ground and vulcanized. That guarantees a high resistance to blast media such as corundum, steel balls, gray cast iron, aluminum oxide or sand.
High resistance against abrasion
Extreme flexibility
Seams vulcanized – no intrusion of any media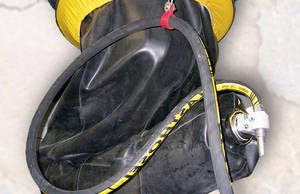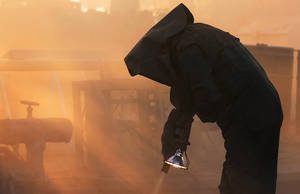 HEAT PROTECTION – FOUNDRY – FORGING
RPS protective covers for robots used in areas such as forge, foundry and climatic chambers have been designed for applications in a high-temperature environment. The heat resistance of our protective covers ranges from 450°C / 842 F to 1200°C / 2192 F.
TG 18 heat resistant up to 450 °C / 842 F in direct contact
TG 09 heat resistant up to 500 °C / 932 F – dirt repellent, steady against separating agents
TG 50 temperature-resistant up to 1200 °C / 2192 F
All protective suits are available with optional air conditioning to cool the servo motors.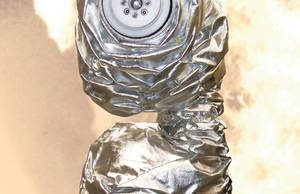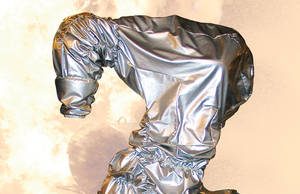 FOOD – CLEAN ROOM
RPS protective covers for robots used in the food industry or in clean rooms fulfill the requirements of FDA standard 21 CFR Ch. 1 and EC 1935/04
Seams thermally welded
Resistance towards all known industrial cleaning agents
High-pressure resistance, dirt-repellent, easy-to-clean surface
Suitable for extended wash-down temperature (80 deg C) and high-pressure (10,000 kPa) water
HOSE PROTECTION
RPS hose protective covers provide a protection in all areas. The use of different fasteners allows a quick replacement and disconnecting cables becomes redundant.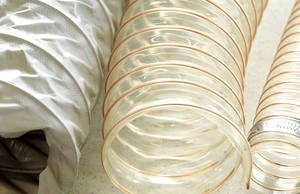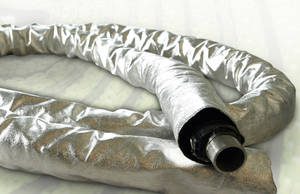 WINDOW SHROUD GUARDS
RPS window shroud guards provide seals at their best. They are characterized by high flexibility and great strength.  RPS does provide full systems including flanges, frames and seals
Innovative sandwich-system – extends the service life
A special clamping system prevents sagging
Optimal sealing
Individual sizes available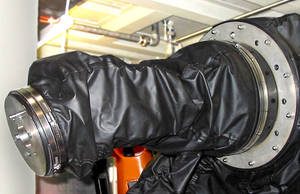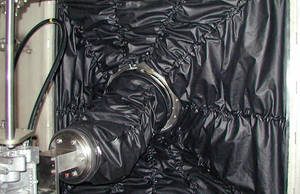 SURFACE TREATMENT
Our protective covers for robots used in surface treatment applications have a high resistance to all circulating particles.
Resistant to oil, lubricants and solvents
Seams thermally welded
Acid and alkali resistant
We can provide fabric samples to test the resistance to your chemicals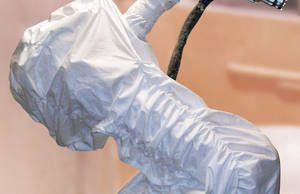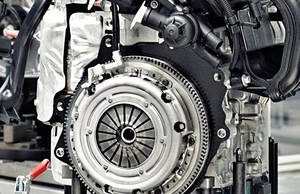 ENVIRONMENTAL EXTREMES
RPS protective covers are available for outdoor applications or environmental chambers with a temperature range from  –40 °C to +100 °C
The protective cover is made of a multilayer material.
The outer cover is made of a silicone coated aramid fabric
Inner reinforcement made of Cordura
Aramid fleece
Thermo foil
Quilted fabric with reinforcement
Heat transfer value <0.3 Watt / m²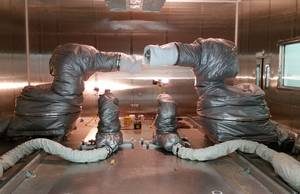 ADDITIONAL APPLICATIONS
Aerospace – Masking Process:
Protects full or partial airplane parts during spraying process
Removable panel systems available
Medical – Masking Process:
RPS can provide Medical Equipment Protection. By utilizing anti-microbial materials and innovative designs RPS protective covers can be used in multiple environments across the entire medical field
Prototyping:
Can be created on-site
Can be created using pictures and measurements
Can be created using 3-D CAD software, our state of the art 3D printing system or our top of the line vacuum form machine.