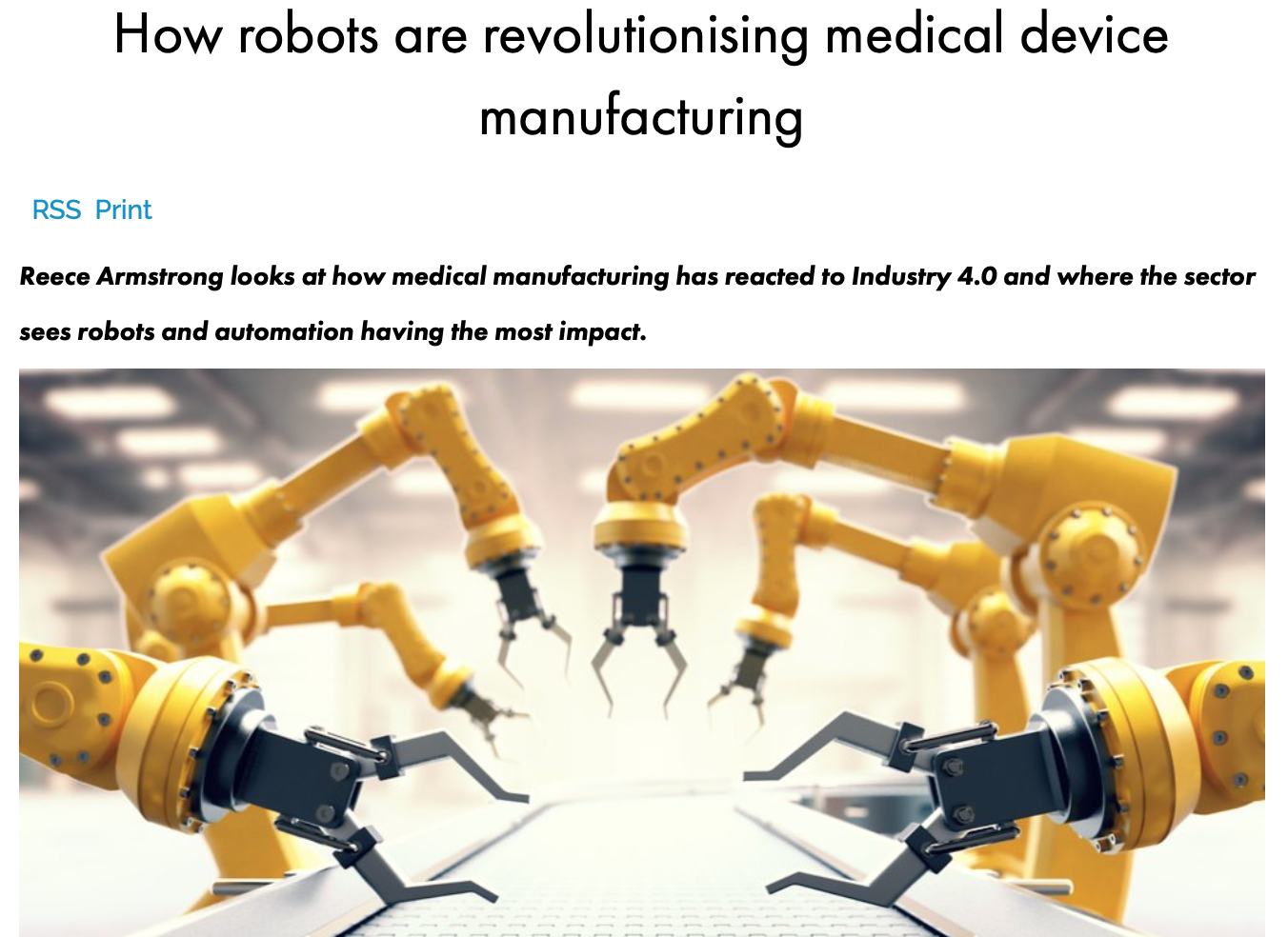 Reece Armstrong looks at how medical manufacturing has reacted to Industry 4.0 and where the sector sees robots and automation having the most impact.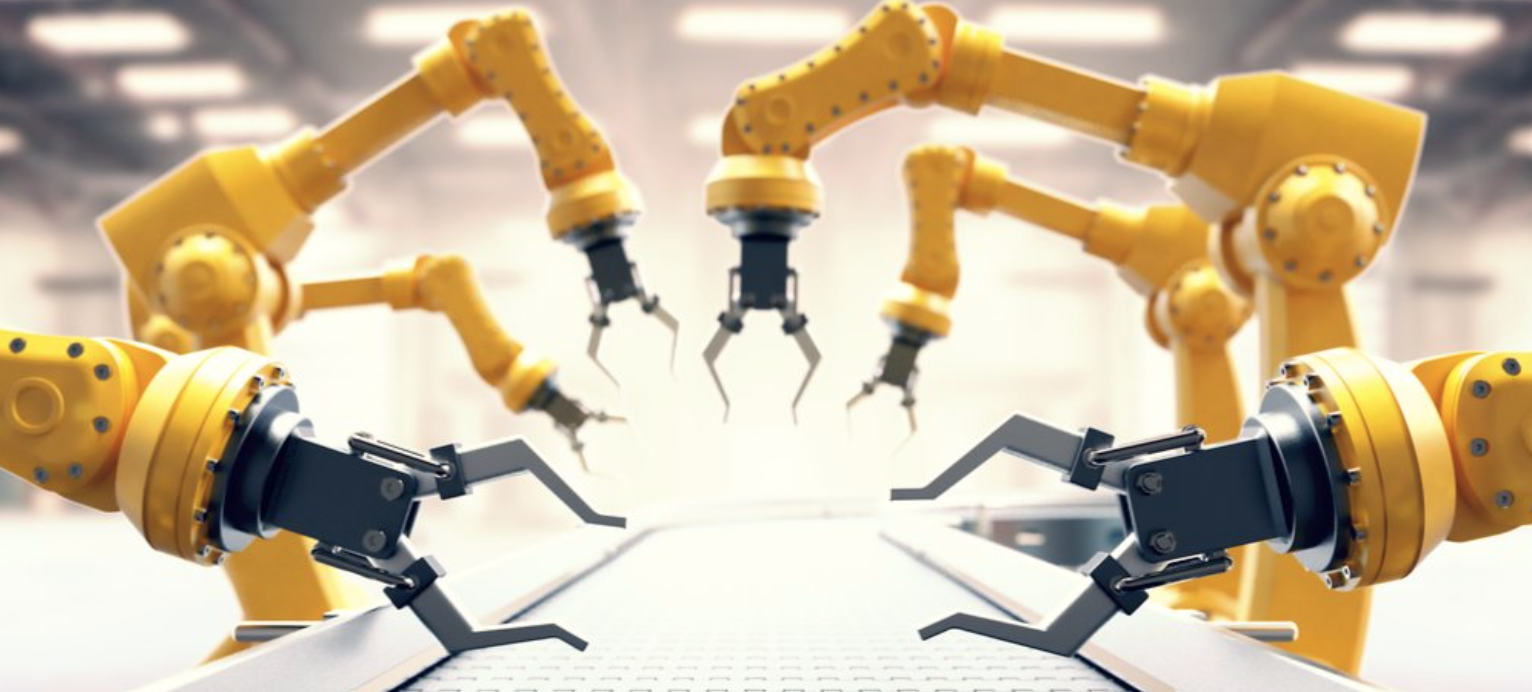 The factory of the future is a term that has been thrown around for a number of years now but what does it mean? We entered the fourth age of the industrial revolution – Industry 4.0 – some time ago and manufacturers have explored the range of digital technologies that Industry 4.0 encompasses.
One of the biggest technologies used in industrial manufacturing is robotics. Europe represents the second largest market for industrial robot sales and in 2016 there was a 12% increase in the number of sales made using the technology.
Whilst it's difficult to gauge the uptake of robotics within the medical manufacturing industry, figures do show that robot sales to the electronics industry, which includes medical devices, have risen significantly since 2013 (1).
The reason for this? Robotics offer manufacturers a way to streamline production lines, helping to increase productivity and optimise workflows. Within medical manufacturing, robots are being used across the entire production line – from assembly to inspection and packaging. Due to the strict regulations device manufacturers are under pressure to reproduce the same product, under the same stringent conditions, with little downtime. To keep up with the pace of innovation, medical manufacturers must be able to change manufacturing lines when new products are needing to be developed. Robotics and automation offer manufacturers modular systems that promote efficiency and workflow. Motion control systems help production lines assemble and move medical devices in a flexible workspace; meanwhile control sensing and vision-guided systems can help manufacturers not only pick-and-place devices but ensure product safety by scanning and verifying barcodes (2).
Take for example Kuka's KR Agilus six-axis robot. Designed for high-working speeds in confined spaces, Agilus can be installed on the floor, ceiling or wall, enabling manufacturers to maximise their workspaces while reducing cycle times and increasing production quality. To be used within a number of sectors including cleanrooms, Agilus aims to ensure continuous productivity by never needing a change of lubricant.
Looking towards the realms of human and robot collaboration, Festo has designed a workstation that combines self-learning systems with artificial intelligence (AI) and robot-based automation. The company's BionicWorkplace enables humans to work alongside a bionic robotic arm in a fully customisable workspace. Workers are supported through a range of systems and peripheral devices which help to relieve them of tiring or hazardous tasks. Unlike other robotic systems, which entirely replace the human element, BionicWorkplace is made for those industries in which the human worker cannot be replaced. The system is able to learn from every action initiated from its base and can optimise itself to become consistent in its production. Better yet, the system's processes and skill can be transferred to other BionicWorkplace's and in the future, Festo anticipates it will be possible to integrate multiple systems in a global network in which orders are placed and carried out autonomously by the machinery.
Sterility can be a key consideration for some medical device manufacturers. Neal Welch, business manager for life science at Mitsubishi Electric, explains: "Automation has always lent itself to the manufacture of mass produced disposable medical devices and the bulk processing of samples – for two main reasons; initially for speed and repeatability, and then because human presence poses one of the biggest contamination risks in a clean production or processing environment."
Derby-based Riverside Medical Packaging is using robotics to increase productivity. The company turned to Mitsubishi Electric to help it develop its Shawpak thermoforming sealing machines.
The machine, which is designed for cleanroom environments, uses an innovative forming, packing and sealing process which is now carried-out on a drum, rather than a linear conveyor system. Production benefits come from the fact that the machines start at only 1.5 metres and can occupy less than 2m2, representing a reduction of up to 95% compared to traditional form fill sealing (FFS) machine (3).
Ivor Rowe, technical manager at Riverside Medical said: "A comparable FFS machine can be anywhere from seven to 20 metres in length depending on the packaging process requirements, occupying a working space of up to 40 m2. As a result, a given cleanroom space can fit six times more packing machines with a Shawpak design, increasing both productivity and throughput."
Here in the UK, manufacturers seem reluctant to deploy robotic systems. A government report last year showed that the UK is lagging behind international manufacturing competitors. The Made Smarter Review states that for every 10,000 employees the UK only has 33 robots. Compare this to 93 in the US and 170 in Germany and it's easy to see why the UK is below other countries in terms of productivity(4).
Indeed, a survey by Protolabs(5) of 301 senior business decision makers in the UK manufacturing industry showed that automation isn't having that much of an impact on organisations' business models. The survey showed that 15% of respondents said they have no automation in their manufacturing services, and one in 10 (9.7%) expect no or only a little (15%) increase in automation in their business over the next five years. The statistics are worrying, especially when you consider the technological advances being made to benefit manufacturers.
Original article link: https://www.medicalplasticsnews.com/news/opinion/how-robots-are-revolutionising-medical-device-manufacturing/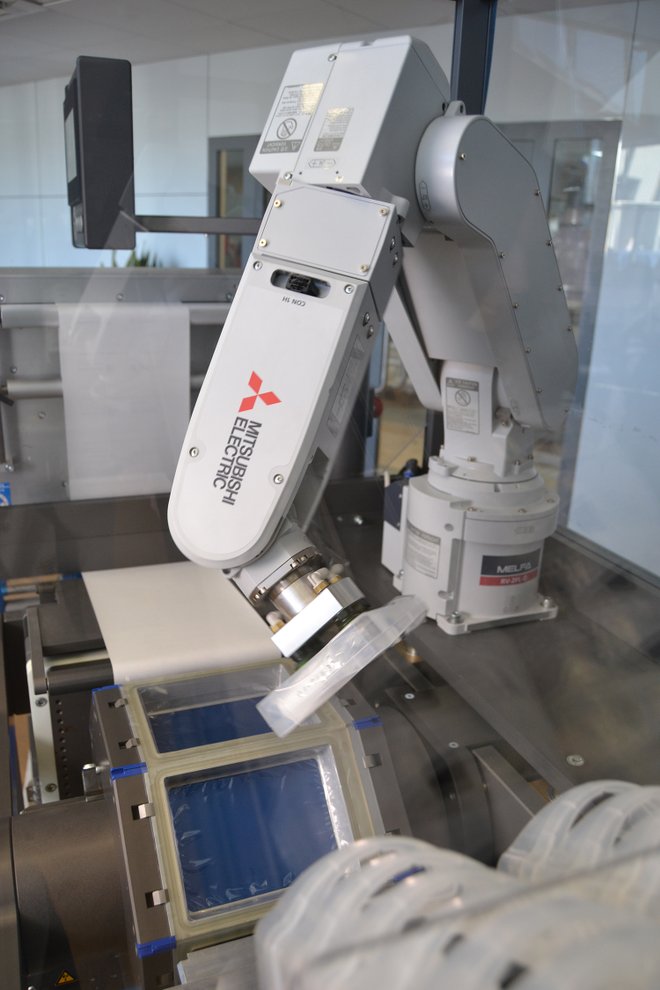 A Mitsubishi Electric robot arm on a packaging machine, inserting devices into blister packs ready for sealing.  [Source: Mitsubishi Electric Europe B.V.]