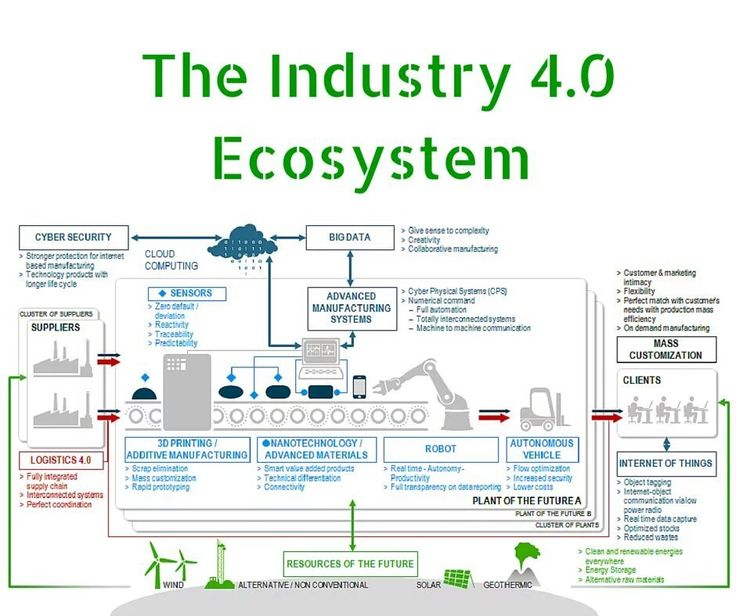 By Vincent Rutgers Brand Contributor
Deloitte
Reprinted from Forbes Magazine, June 24, 2019
When it comes to the fourth industrial revolution, it seems no capability has been touted more than the connected enterprise. For years now, the connected enterprise—where everything from factory floors to retail shelves are digitally linked—has been one of the main objectives of digital transformation. So much so that Business-to-Business (B2B) Internet of Things (IoT) devices such as industrial sensors and connected machines are expected to increase to 5.4 billion in 2020 from 2.5 billion in 2017.
The physical-digital-physical loop.
This is all very exciting. But how has it panned out in terms of Return on Investment (ROI)? That's where things get a bit fuzzy. Because while connecting things and even gathering and analyzing the data supplied by those things has been growing, the actual application of data to inform better business decisions is still elusive for many organizations.
A virtuous cycle
The goal of the connected enterprise is not an overly complex thought process when organized into what is called the physical-digital-physical (PDP) loop. In this loop, information is captured from the physical world to create a digital record—that is, physical to digital. That data is then analyzed to draw meaningful insights (digital-to-digital). In the final stage, those insights prompt a particular action back in the physical world (digital-to-physical).
Being able to extract the most value from each stage of the PDP loop is crucial to the full realization of Industry 4.0. The problem is many organizations are having a hard time completing the loop.
In the first stage, most organizations are moving along. According to the Deloitte Global survey, The Industry 4.0 paradox: Overcoming disconnects on the path to digital transformation, more than 90 percent of respondents gather data from traditional sources such as enterprise resource planning (ERP), customer relationship management (CRM), product lifecycle management (PLM) systems, or non-transactional internal systems such as email. And more than half of respondents collect data from some form of IoT. Not earth-shattering in terms of 4IR technologies, but definitely a strong showing.
In the digital-to-digital stage, organizations are a little less certain. While 70 percent believe they use non-transactional systems extremely effectively, which sinks to just 50 percent with ERP and PLM systems. And when it comes to IoT, it goes down even further to only about 40 percent.
In the final stage of the loop—digital to physical—things don't improve all that much. Just over half of respondents rated themselves as capable of using data to make decisions in real time, while 45 percent said that they don't currently have that capability (but are building it).
Closing the loop
So why should organizations care about closing the PDP loop? Because those who do have seen real ROI. More than 60 percent of executives reported that using insights from data to inform decision making in real-time has led to significant ROI.
Making that last leap back into the physical world is a critical part of becoming a truly Industry 4.0. organization. But it can seem daunting to get your arms around the reams of data now available to an organization, not to mention analyzing and acting on it. To get there, businesses should consider these steps:
Use the closing of the PDP loop to guide technology investments: The ability to generate and analyze data is highly valuable, so organizations should explore and invest in technologies, talent, and capabilities that will enable them to use it to drive their businesses forward.
Recognize that investment begets Industry 4.0 success: Those who haven't recognized this risk are getting left behind—because significant ROI on digital transformation investments is much likelier when the PDP loop is completed. Success clearly begets success. And those who see success from closing the loop will continue to build upon it.
Consider the talent you'll need. The right talent can drive the loop and understand how to leverage the information it generates. This is key not only to implementing Industry 4.0 technologies but also to producing data and driving responsive action.
Realize you have more tools than you think. Organizations may want to first build on their existing capabilities, enabling them to identify and make more targeted investments in what they actually need.
About Vincent Rutgers:
Vincent Rutgers is the Global Industrial Products & Construction (IP&C) Sector leader with Deloitte Touche Tohmatsu Limited (Deloitte Global) and a Consulting partner with Deloitte Northwest Europe based in The Netherlands. The IP&C sector is among the largest in Deloitte's global portfolio in terms of revenues and covers six segments, including: Aerospace and Defense, Construction companies, Industrial Conglomerates, Industry Products, Heavy Machinery and Equipment, and (Japanese) Trading House clients. Vincent directs a global network of partners and professionals to grow Deloitte's relationship with strategic clients, delivering the full suite of business solutions and capabilities that Deloitte has to offer