Welcome to the Futura Automation June 2019 Issue of Automation Solutions and Robotics. This month we turn our attention to ISA95 standards, working alongside Industry 4.0 and Pharma 4.0.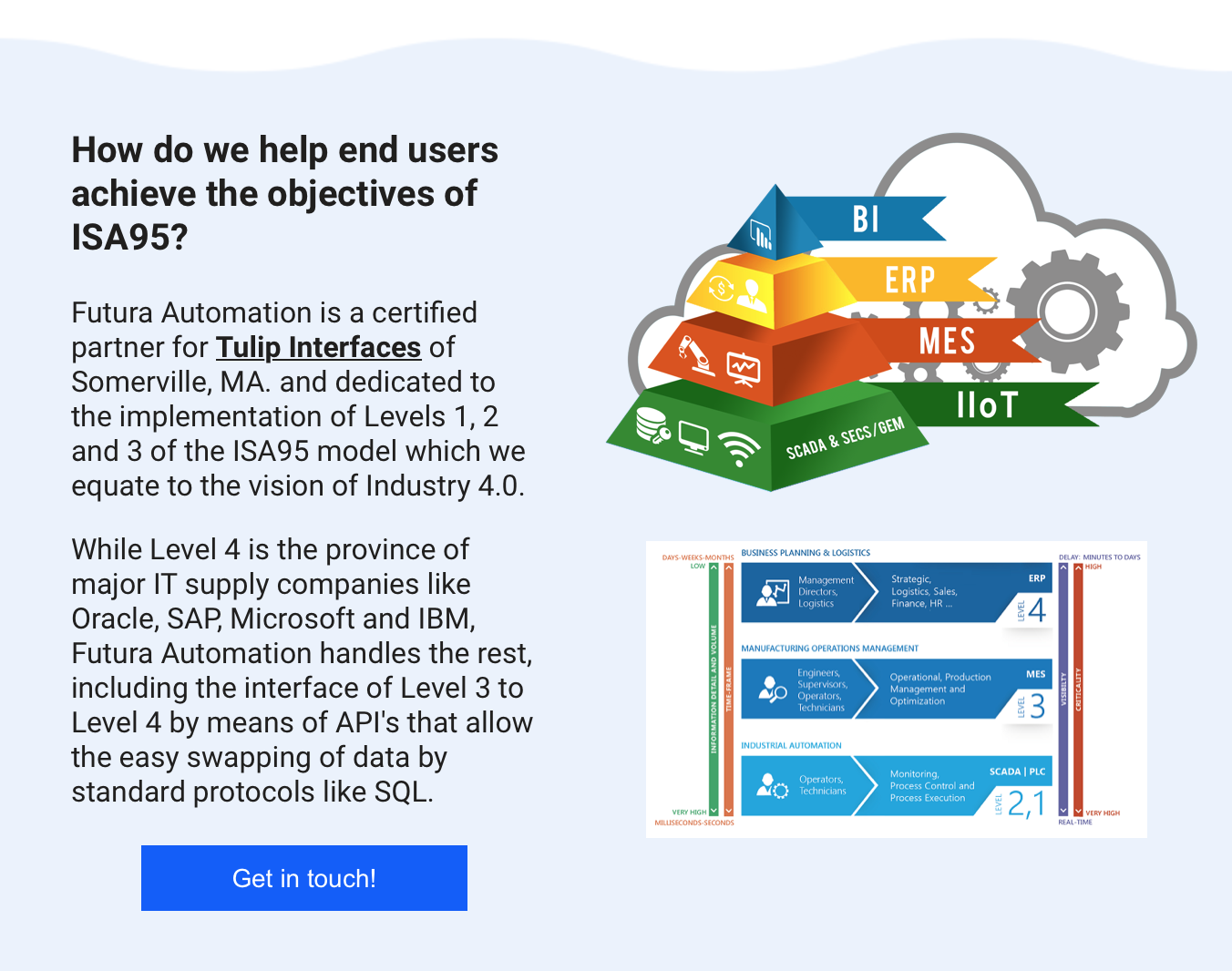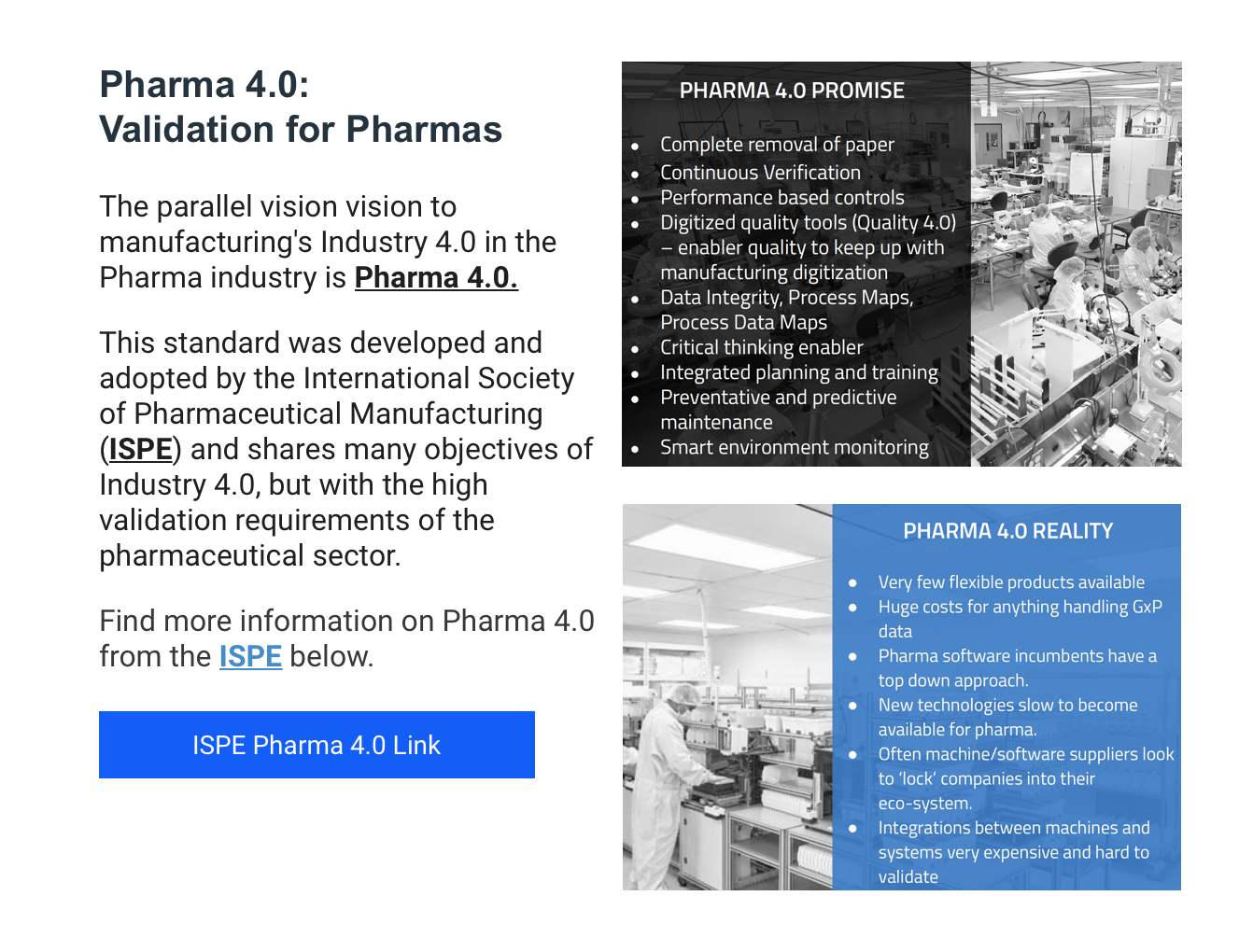 Making Manual Manufacturing Repeatable and Efficient
Tulip with FormLabs CaseStudy
American manufacturers in particular desire the benefits of ISA95 cum "Industry 4.0". This is how American manufacturing will rebuild itself and reclaim an increasingly important role in the global economy.
Several Futura Automation (F-A) customers have recently committed to "Tulip Interface" software with F-A integration solutions. Earlier customers with public documented case studies include New Balance, Jabil and Formlabs.
Formlabs.com is a pioneer in low cost 3D printing. Like many other 3D printer equipment makers, Formlabs contracts manufacturing for customers using its own machines. As a contract manufacturer Formlabs discovered and improved upon industry wide pain points.
Track and Trace Validation Requirements
Because of FDA "Track and Trace" validation requirements, Drug Supply Chain and Security Act (DSCSA), digital record keeping tools that integrate plant floor instrumentation are very important to the modern pharma factory.
Our own 
Petrus Geldenhuis
 has had an important role in bringing the advantages of Pharma 4.0 to customers in the pharmaceutical manufacturing space and can help your company improve regulatory compliance and enhance operations on the shop floor through Tulip.
Augmented Reality (AR) Applied to Industry 4.0
Futura Automation now provides Augmented Reality solutions for digital work instruction and training. A new worker can easily follow along with highlighted visual instructions overlayed on the product assembly.
Product and operation management will like the feedback available from monitoring the time it takes workers to do an assembly and the problems they may encounter.
Check out this
video example
of a motor assembly. We promise, seeing it in real-time 3D is even better.