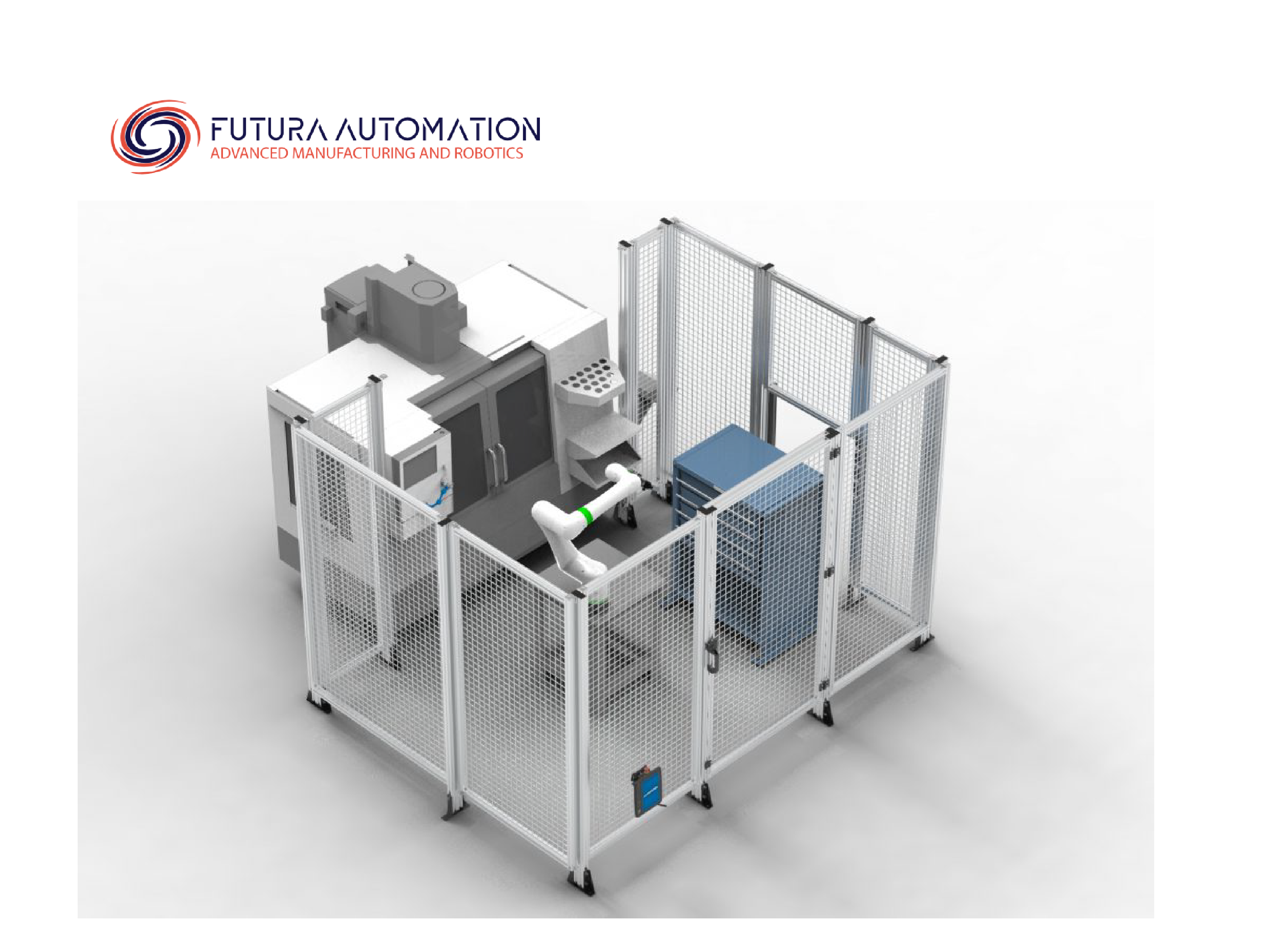 Mill Machine Tending Solutions and Partners:
OnRobot Lift 100
Long-stroke robot elevator with integrated safety features
When do you need a Lift100? The Lift 100 can be used in any application where additional vertical reach is needed for the robot arm (e.g., stacking of objects other than palletizing, picking/placing parts on shelves, racks etc.) Whether the Lift100 is needed for additional reach, it will depend on the specific application requirements – click the button below for more info.
Swivellink
ROBOT AND MACHINE VISION TOOL HOLDING
The Swivellink® product is unique and offers multiple benefits. It has gained traction in the industrial automation and robotics market. Swivellink has found new and more creative ways to solve sensor, machine vision and robot mounting problems. They added solutions to mount cameras, sensors, lights, robotic end-of-arm tooling, etc. Swivellink® is now offered in 3 different sizes, XS, Standard, & Heavy Duty, and comes in Metric or Imperial. (Heavy Duty only available in Imperial sizes).
Acieta
Keeping your machine tool busy for less
Good machine tending robots bring efficiencies to tasks as varied as sand casting, injection moulding, cutting, machining and small parts assembly. Leading suppliers should have solutions for every conceivable production scenario, from the smallest to the largest and in any cell configuration. They should also offer a comprehensive range of support services, with both local and global support at your fingertips whenever you need it.