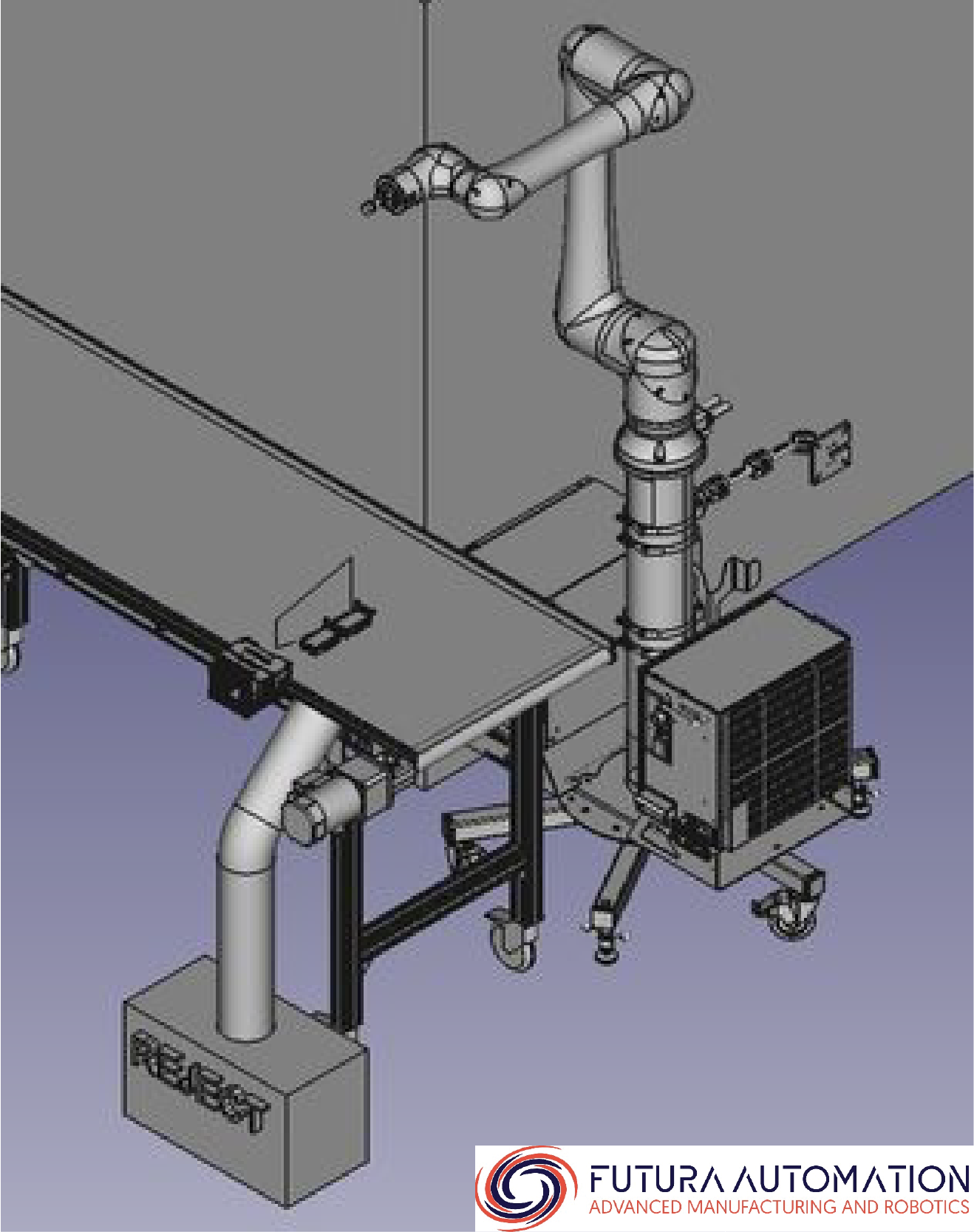 This week's Simple Solutions features
3D Inline Inspection Systems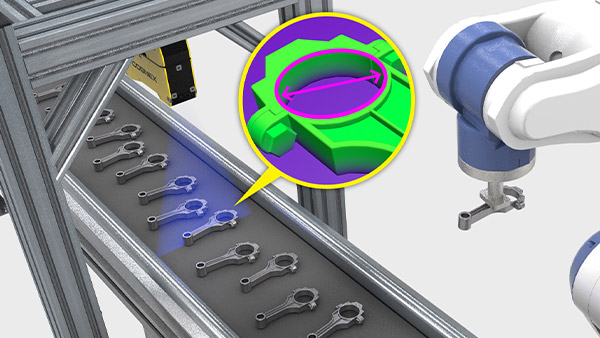 Inline 3D Robotic Part Inspection
All production industries have enemies within, and the injection molding industry is no stranger to that fact. Companies who produce tens of thousands of parts a week that end up on a vehicle production line are strictly gauged on part quality. What is this process enemy that can raise its ugly head and ruin several thousands of parts in a matter of days causing costly returns and strained customer relations. Its a condition known in the injection molding business as "short shots". Even though the volume of molten plastic is closely measured going into the mold, it can still happen. And if its happening to several parts a day and being missed as defective by the people who are supposed to be checking, it can lead to enough defective parts going out the door that can cause one or more entire pallets of parts being returned.
Futura Automation recently solved this problem using a simple but powerful combination consisting of a cobot and laser scanner. As parts are removed from the injection mold and placed on a conveyor, the cobot can quickly pick the part and present the part to the 3D laser scanner for inspection. With the speed capabilities within the laser scanner processor, an inspection pass or fail is achieved by the time the robot has completed its inspection motion. This combination is capable of completing one part inspection in as little as seven seconds. And since it's a cobot, the need for space-consuming perimeter guarding is not needed, keeping the footprint of the system small.
Advantages of automatic inspection systems for belt stations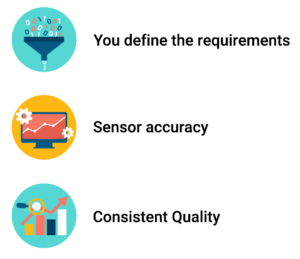 Featured partners for 3D Inline Inspection Stations
APERA AI
Futura Automation is a certified partner of APERA AI
In this video, APERA demonstrates prescision and feasibility tests for automating metallic reflective part position/orientation and inserting within concentricity with both parts, the insertion process, and assembly placement all within one field of view, flexible for infeed and outfeed.
COGNEX
Innovative system brings the power of 3D inspections to QC
Cognex brings the power of 3D inspections to In-Sight
The In-Sight 3D-L4000 is a breakthrough in three-dimensional (3D) vision technology. Allows factory engineers to quickly, accurately, and cost effectively solve a wide variety of inspections.
TPL Vision
Global Provider of Illumination Solutions for Identification
Created in 2005, TPL Vision designs and manufactures LED illumination products dedicated to be used in industrial processes where a machine vision camera is used. Our range is specialized in robotics applications, as sorting, pick and place, quality control, code reading, etc.
Futura Automation Feature Video:
Picking and placing parts from two conveyor bands
Courtesy of DENSO ROBOTICS
DENSO robotics and delta robot working together on a "pick & place" application with 2 conveyor belts and a vision system.