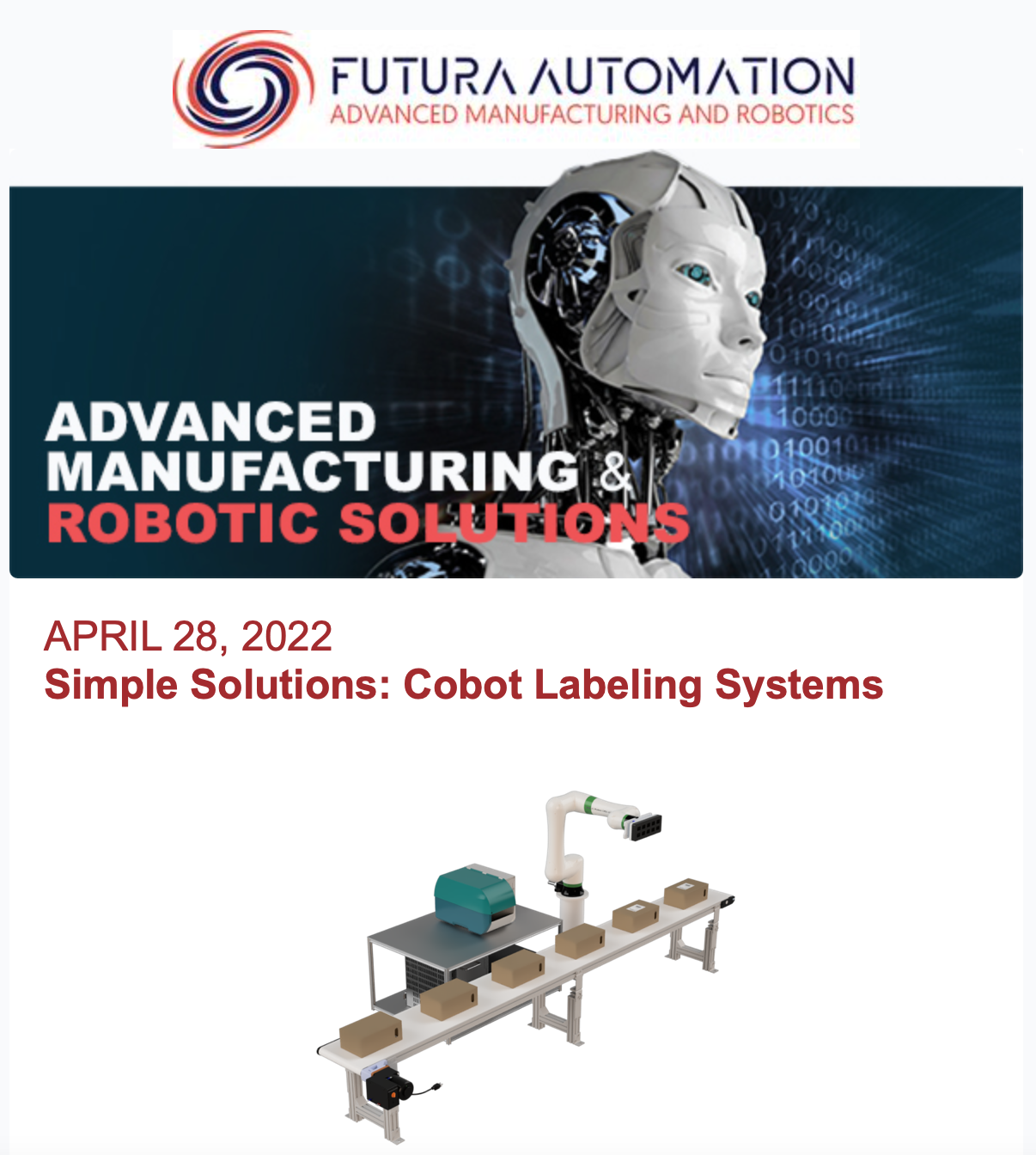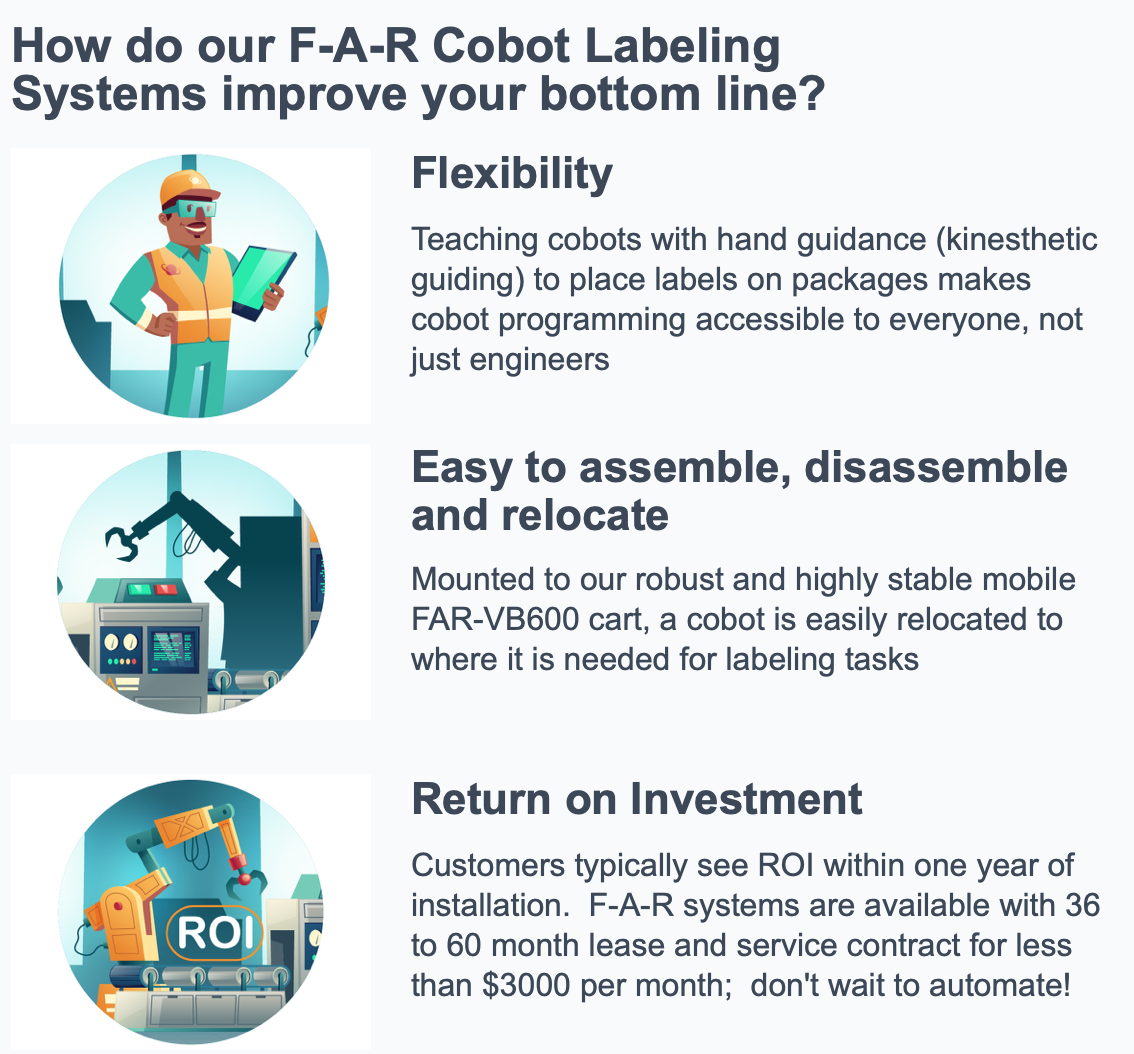 Cobot Labeling Systems: Solutions & Partners
ZEBRA Technologies
In our guide Seven Things to Consider When Buying an Industrial Barcode Printer, you'll learn:
What questions you absolutely need to ask before selecting an industrial printer

Seven traits not to overlook when evaluating your options

Why the brand of your printer really matters
Whether you're making deliveries, manufacturing and distributing goods, or serving customers, let us show you how to operate at your peak.
Macron Dynamics
Futura Automation represents Macron Dynamics for linear and Cartesian robot requirements.  Our MacBUILT hybrid actuator for Robotic Transfer Unit (RTU) application consists of a Linear Hybrid Actuator with an extruded aluminum body & T-slots. It is a perfect match for a 7th axis for cobots as well as robots
Futura Automation also offers custom Cartesian robots from Macron Dynamics for material handling, stacking and palletizing.
Ready Robotics
Unlock new levels of productivity – Forge OS 5.1
For many robot and cobot projects, Futura Automation recommends Ready Robotics Forge OS.  Newly released Forge/OS 5.1 lays the groundwork for bringing advanced automation features into Forge and presenting them in the same easy-to-use language and interfaces that defines programming in Forge/OS. In addition to offering support for more robot brands such as Fanuc, the latest version unlocks vision guided robotics and constant feed rate applications, such as dispensing
FANUC CRX Cobots
Collaborative Cobot Labeling with a FANUC CRX iA
Pictured is a Fanuc LR Mate robot applying labels to a box.  But Breaking News! #Fanuc has greatly expanded its line of CRX Cobots. The same great quality and features of the #CRX10iA and long arm are now available in a 5kg as well as 20kg, 20kg long arm and 25kg format. Fanuc now has the largest payload cobots on the global market!