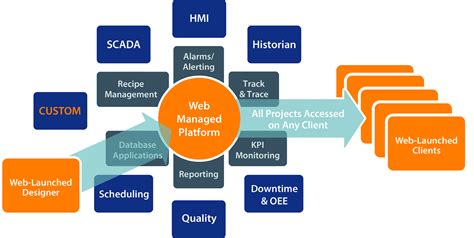 Connect, Design, Deploy Without Limits!
Ignition is unlimited, so for the low cost of one server license you can seamlessly connect all your data, design any kind of industrial application with ease, and instantly web-deploy unlimited industrial and mobile clients to anyone, anywhere — all from one universal platform for industrial automation.
Ignition is server software that acts as the hub for everything on your plant floor for total system integration. No matter what brand, model, or platform, it talks to your plant-floor equipment just as naturally as it talks to SQL databases, seamlessly bridging the gap between production and IT.
A New Way to Buy Industrial Automation Software
Some industrial automation software companies still charge for every client and every tag, but Ignition is different because it's unlimited.
Ignition is sold by the server: one license gives you an unlimited number of clients, tags, and connections so you can build the exact system you need. Get your whole company connected for a fraction of what some other solutions cost, and put those savings back towards development, manpower, and expansion.
The One and Only Universal Industrial Application Platform
Ignition is the world's first truly universal industrial application platform because it empowers you to connect all of the data across your entire enterprise, rapidly develop any type of industrial automation system, and scale your system in any way, without limits. Here are the amazing features that make Ignition the first and only universal Industrial Application Platform:
One Unified Designer
The Ignition Designer is integrated right into the Ignition platform so it comes standard, at no extra cost, with every Ignition installation. The Designer brings all your data, systems, and developers together into one beautifully simple, integrated development environment specifically designed to help you build industrial applications more quickly and efficiently.

Accelerate Application Development
The Ignition Designer puts you in the driver's seat with robust development tools, rich component libraries, and SQL integration, so you can quickly build custom applications for centralized data acquisition, enterprise-level analytics, total device control, and more. With a clean, intuitive design and a straightforward project management system, the Ignition Designer makes ease-of-use a priority. If you can dream it, Ignition can do it — fast!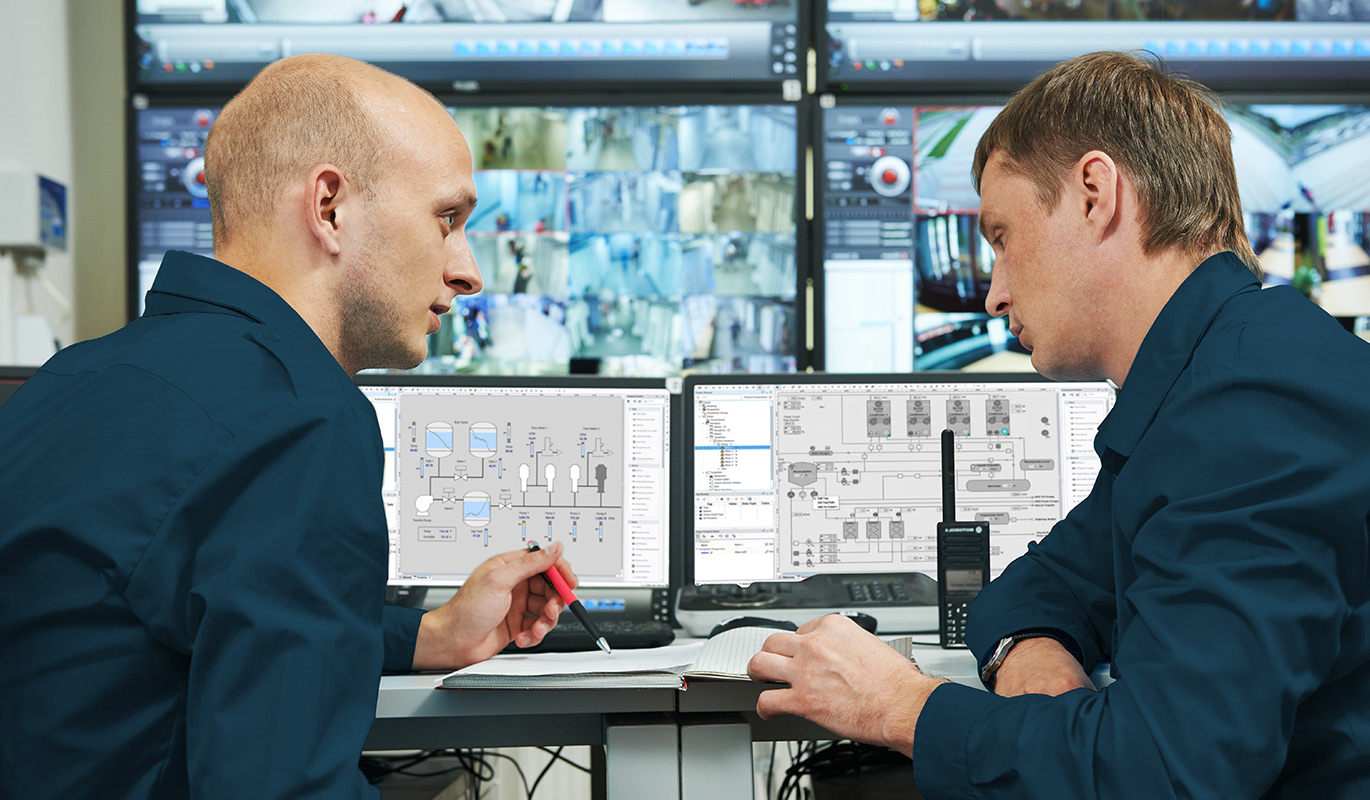 Built to help individuals and teams work more quickly and effectively, the Ignition Designer comes standard with an unlimited number of design clients per license. You can launch an infinite number of Designers, and have multiple people work simultaneously on the same project without locking anyone out of shared project resources. This capability allows groups to build together seamlessly, so you can cut your project development time in half.
Open Platform for SCADA, IIoT, MES, and More
Ignition's modular architecture makes it easy to customize your system by building the exact industrial automation applications you need. Its server-centric web-deployment model is flexible enough for any architecture and scalable enough for companies of any size. Ignition's power and flexibility make it perfect for SCADA, IIoT and MES systems that work together seamlessly on one platform.
Fully Integrated Software Modules
Ignition is a universal industrial application platform capable of unlimited extensibility through the addition of fully integrated software modules. All modules are hot-pluggable so they can be installed, removed, and upgraded without impacting your operations in any way, and they all work together seamlessly.
Build the Exact System You Need
With a full suite of powerful Ignition Core and third-party modules available for the Ignition platform, you can easily develop industrial applications perfectly customized to your unique processes.
View the full module stack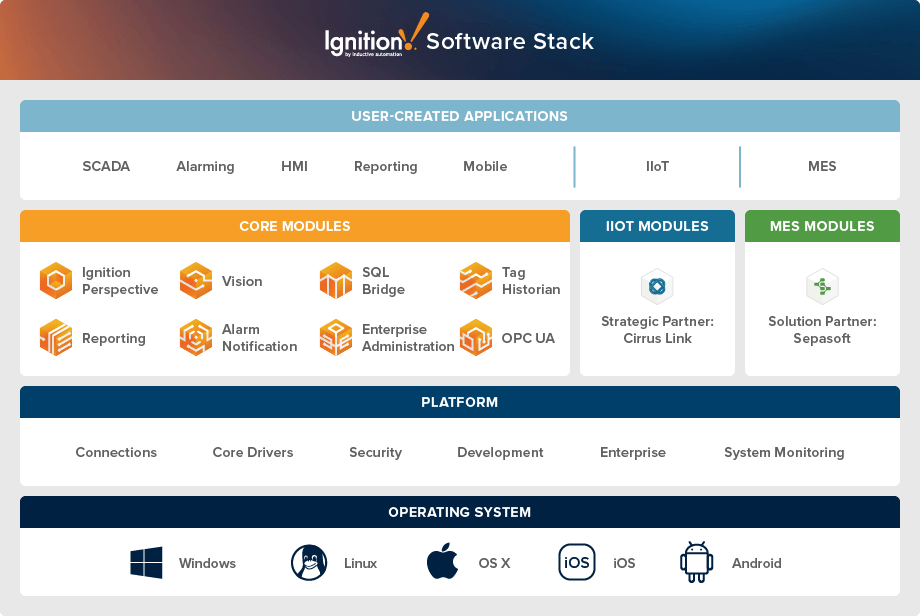 Ignition Core Modules
Ignition Core modules can be used to create virtually any kind of industrial automation solution, including SCADA, IIoT, MES and beyond. With the Ignition Core modules, users can add features such as charts and tables, mobile access, voice notifications for alarms, transaction management, sophisticated logic systems, enterprise administration, and much more.
The One and Only Universal Industrial Application Platform
Ignition is the world's first truly universal industrial application platform because it empowers you to connect all of the data across your entire enterprise, rapidly develop any type of industrial automation system, and scale your system in any way, without limits. Here are the amazing features that make Ignition the first and only universal Industrial Application Platform
There is a good reason Inductive Automation and their Ignition suite of plant floor software solutions have taken a market-leading position for SCADA applications.  Futura Automation is proud to be associated with Inductive Automation.  We have trained team members who can help you execute your manufacturing visions.  Contact us:  futura-automation.com/contact