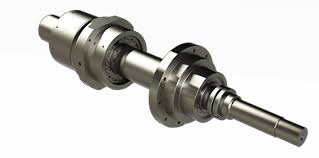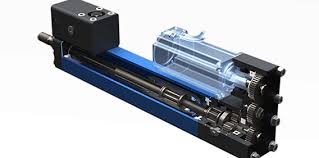 Creative Motion Control Roller Screws and Electro-Mechanical Actuators
Creative Motion Control was founded in 2002 on the simple premise that great technology combined with truly exceptional customer service and support is what makes a great company. CMC continues to position itself as a catalyst for innovation by consistently developing and delivering new game-changing motion control technologies.
Innovative engineering is at the core of Creative Motion Control's success. The CMC team of rocket scientists (literally) have designed and patented the future of high force electro-mechanical linear motion. All of this work has resulted in our ability to bring you unmatched performance: higher load capacity, longer life, and more efficient operation in a maintenance free package. We simply live to innovate.
CMC products have a positive net effect on the environment. By operating at a significantly higher efficiency rate than competitive technologies, CMC's actuators, roller screws and bearings require less power to operate. CMC cost and performance advantages make replacing hydraulic and pneumatic actuators with electro-mechanical actuators an excellent alternative.
Located in Woodinville, Washington, in the Greater Seattle area, Creative Motion Control is excited and proud to be a leading manufacturer of American made linear motion control products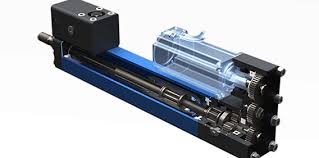 Product Descriptions, Specifications and Downloads