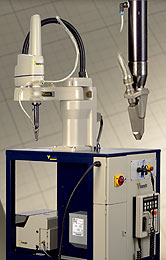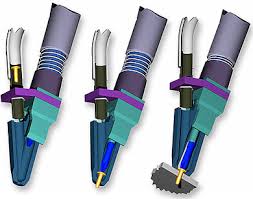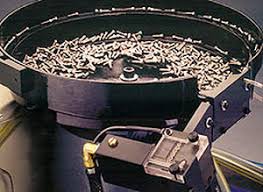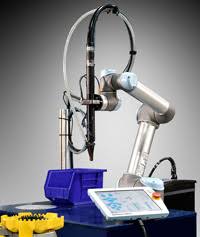 Robot Feeding and Driving Systems
Visumatic Industrial Products designs and builds the best specialty automated screw feeding and driving equipment on the market. Visumatic systems are engineered for your parts and your business, built and tested in house. We deliver longer life cycles, extreme durability, pinpoint accuracy and the strongest guarantee in the business.
Feeding and driving engineering is all we do and we've been at it for over 50 years. We continue to exceed customer expectations by developing lightning fast multi-part, location and torque robotic assembly. We can handle any size nut, screw, pin, bolt, rivet or fastener.
Handheld Systems

:  

In-line or pistol gripped screwfeeders used by an operator to manually locate the driving position and automatically install the fastener.
Fixed Systems and Robotics

:  

Turnkey assembly systems delivered to the customer ready to "plug n work", completely designed to your specifications and parts.
Machine Builder Component Systems

:  

Modular building blocks for customers who are building a fully or semi-automatic assembly process.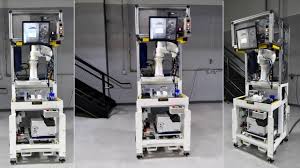 Product Descriptions, Specifications and Downloads