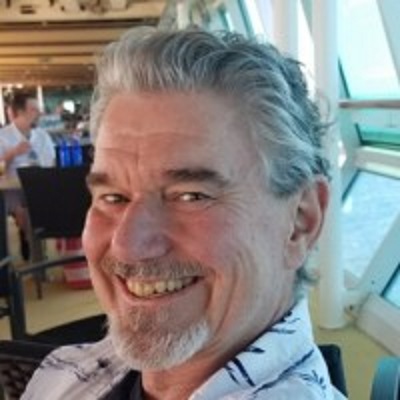 Happy New Year!!
We are getting the new year off to a good start.
Some of you have already heard, we are pleased to announce that Mr. Jerry Riley is joining our Solutions Partner team from his office in Austin, Texas as of January 1.
Jerry comes to us from Applied Robotics where we first connected as his western Rep in early 2018. Jerry will develop and support clients in the central Texas region of the USA which includes Houston, San Antonio and Austin south to the Mexico border. Jerry will be working with Don Nedved who becomes our team leader for the Midwest.
Jerry's passion is solving problems in the industrial automation arena, and over the course of 30+ years in the industrial hardware and software spaces, he has been successful working on and managing multi-million dollar projects, finding bold and profitable new applications for existing processing and manufacturing methods and technologies, and maximizing resources and effectiveness in the most challenging situations. His work has resulted in "Continuous Improvement" and "Lean Manufacturing" advances for his clients.
As a Business Development professional since 1989, Jerry has honed his skills for solving manufacturing and factory automation challenges in the TOLA (Texas, Oklahoma, Louisiana, Arkansas) region. Mr. Riley has vast robotic experience in the automotive assembly process, as well general manufacturing and material handling. He also has experience specifying and configuring process hardware in the most challenging applications including material handling (grippers), machine vision, and sensors.
Jerry will work with our clients to understand their KPI and ROI goals and will help provide plant floor automation solutions to drive client growth and support labor shortages. Please reach out to Jerry at jerry@futura-automation.com and at his mobile number: (512) 810-1787. Please let us know how Jerry can support your business growth in 2022 and beyond.
We now have eight Solutions Partners (biz development) on our team, including Christine Frank and Matt McGreavey in Minnesota. We have plans for more partner additions in 2022-23, primarily in California (3 or 4), Phoenix and the Pac NW (Portland and Seattle). If you hear of anyone looking for a great new opportunity to grow with an industry leader, let us know.